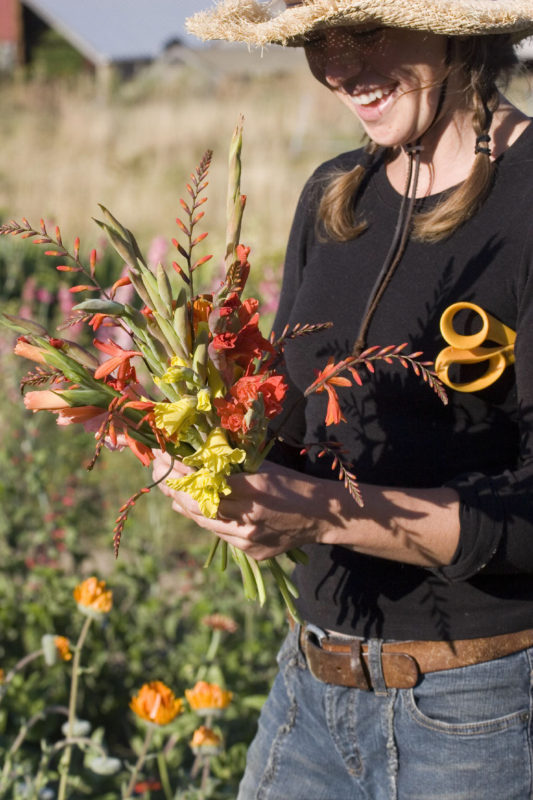 I was raised in Vermont, and after college moved to the Pacific Northwest and started an organic flower farm. In the summertime I created beautiful bouquets, and during the long, rainy winters I learned to make prints. Now, I'm a full-time artist, creating designs, carving blocks, and printing pretty things to send out into the world. I love it! My work is inspired by my flowers, my kitchen garden, and the wildlife surrounding my family's home in Washington State.
All Windsparrow Studio products are designed, sewn, and hand printed in my studio overlooking the mountains and water of the beautiful Pacific Northwest. My original blocks are hand carved and printed onto scarves, tea towels, garden flags, and more. New designs, colors, and products added regularly!
---
Block printing is one of the oldest types of printmaking, and has been around for thousands of years. It is a relief printing technique where an image is carved into a block (I use linoleum) and then printed by hand. Each time a print is made, the block must be inked and then pressed, so every single print is unique. This technique lends itself beautifully to creating strong, graphic prints with a real sense of the hand of the artist behind the work.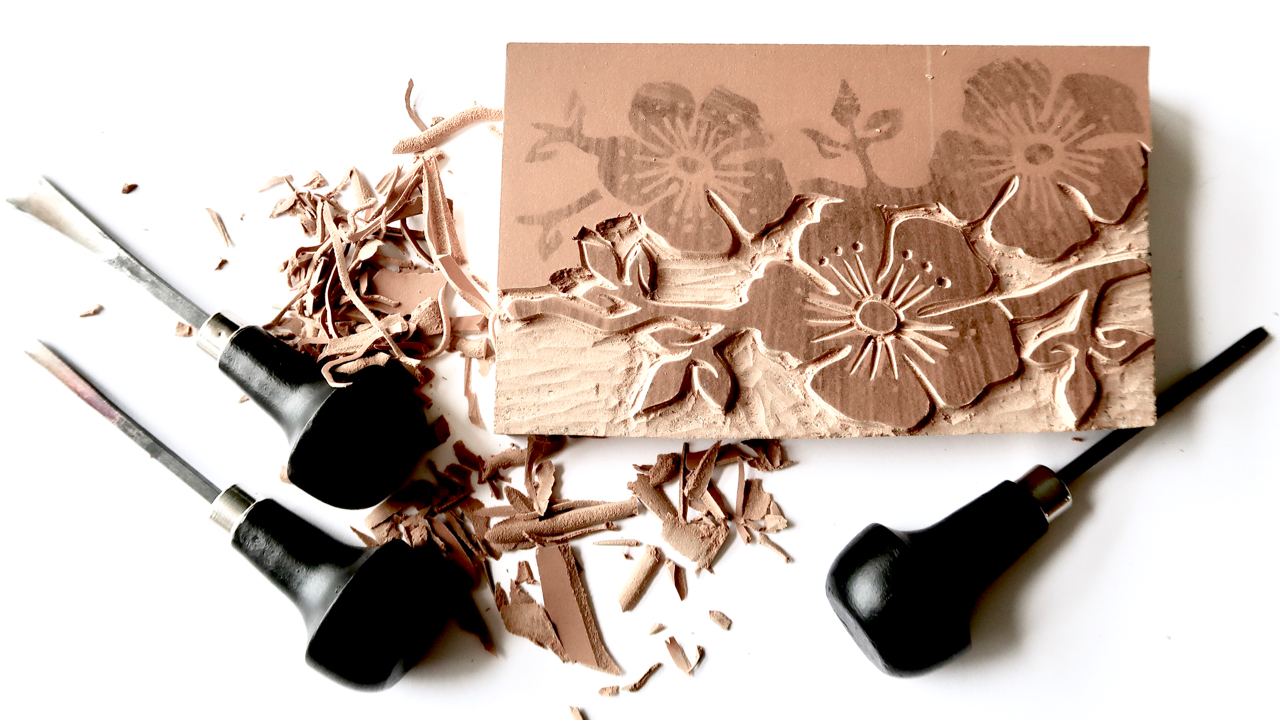 Carving the block
I draw my design directly onto the block and carve out the negative space using special linoleum carving tools.
Rolling on the ink
Using a piece of glass, I roll out the ink with the brayer. Getting the ink to just the right thickness for printing takes practice!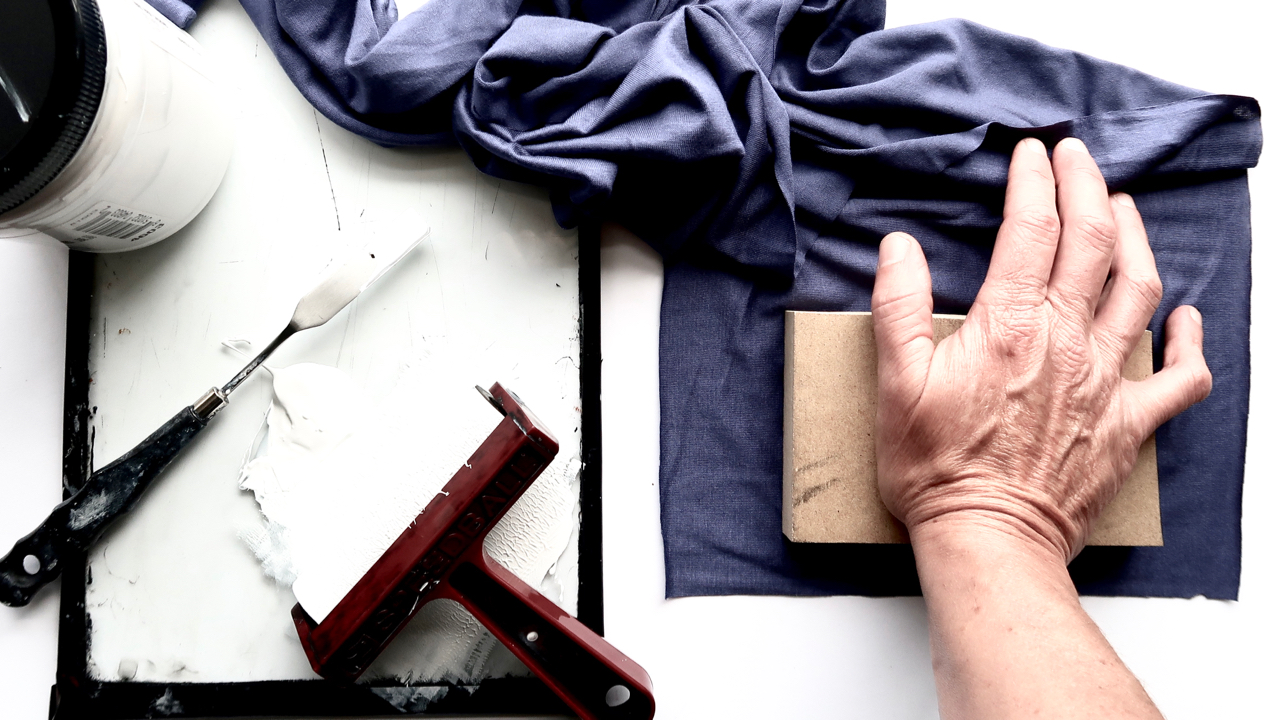 Printing the block
I print by pressing the block down on the fabric.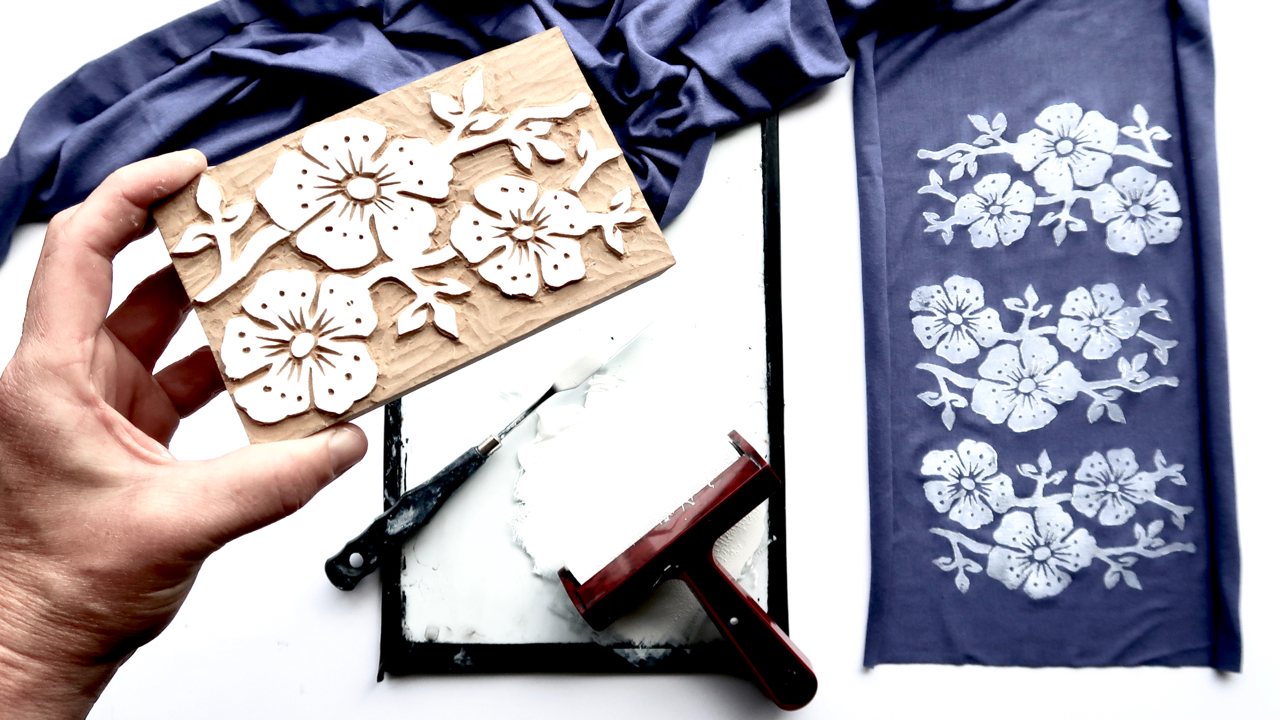 Freshly printed scarf!
Each print is unique, and seeing the finished product is so fun every time.
---